Contextual advertising in Kiev from Genesis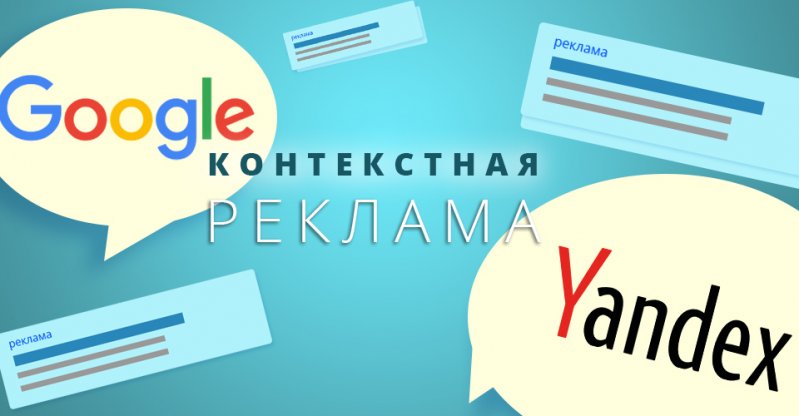 Creating a website and opening it for Google / Yandex search engines, mistakenly count on an instant stream of customers. Every day, 1000 websites are launched in Ukraine and search engines have come up with the most difficult and long-term stages, after passing which an Internet resource can take a good place in the search for certain queries. But ... most of the site owners live today and not everyone can wait for years, besides it is very costly - to endure the lack of the necessary profit for a long time and to fulfill the requirements of Google and Yandex to reach the TOP sometime!
Contextual advertising - guaranteed place at the very top of the search for any selected queries. All this is not free of course. You want to bask in the sun - you have to pay, and the place still needs to be arranged to warm up better. And if in the role of the sun is a search engine, then we are engaged in arranging a place, that is, setting up contextual advertising in Kiev - IT-company Genesis.
In a deeper understanding of the term contextual advertising is explained as - ads in a prominent place in the context of search or content sites. From here comes several directions:
search advertising,
banner,
video,
advertising mobile applications.
Advertising in the search for Google or Yandex is the most common, because of the maximum return. Its essence lies in displaying ads at the top of the search. The format of the ads is the same as the usual issue, except for a small mark in the left corner.
Can I customize everything by myself?
Contextual advertising in the city of Kiev is one of the most popular IT services, but almost all newbies go the other way - by self-tuning!
The information that such advertising is configured through Google Ads and Yandex Direct is already owned by all owners of Internet sites. Following clear prompts, you can register in these applications and create an RC. Then videos on YouTube look, the account is replenished and voila - everything is running ... However, everything in life is not as simple as in videos ... Literally in a day, all the money suddenly disappears; There are ads, but they appear at the bottom of the organic issue; instead of the right customers, competitors are attacking - these and 101 more problems will arise for a beginner for a long time.
Conclusion: you can configure everything yourself in a very fast time, but to achieve a quick payback for a beginner is utopia. In practice, all this study results in much greater expenditure of money and time than through an IT agency.
How much is contextual advertising in the city of Kiev?
In the Genesis company this service costs from 4000 UAH per month. Contextual advertising in the city of Kiev, where the price is below this threshold, will have a dubious result.
Genesis works on an open budget, which allows you to understand the rationality of costs. This is very important, because some IT professionals hide spending and allow themselves to pocket 90% of the budget.
We report monthly on results and performance. Our experience allows us to avoid losses for our clients and to increase profits by exponential law - the more invested, the more received in a short period of time!
Genesis's proven approach to advertising on Google and other channels over the years works exclusively to achieve profit for our Clients. To order the calculation of advertising on our formula, call right now:
or
Chempion

Gold

Platinum
Advertising management fee
15% of the budget strong>, but not less than 4000 UAH\month,
10% of the budget strong>, but not less than 10,000 UAH\month,
8% of the budget , but not less than 27,000 UAH\month,
Advertising budget

with a budget of up to 45,000 UAH for advertising per month

with a budget from 45001 UAH to 300000 UAH for advertising per month
with a budget of 300001 UAH for advertising per month
Promotional gift +2000 UAH
(in account currency)
Site audit and setting up an
advertising account
Customize Google
Analytics, Goals and
Conversions
Advertising account management
Optimization of the list of
key phrases
Optimization of banner and
media advertising
Optimization of bids and cost-per-click
Creation and maintenance
of dynamic campaigns,
remarketing campaigns
Creation and maintenance of product campaigns
Installing the necessary
codes and tools on the
site
Creating new campaigns,
searching for new
words
Selection of placements in
in the network of Google partners and
mobile applications
Campaign management
and remarketing separately
for each audience
Continuous monitoring
of site availability
YouTube Advertising
Optimization of target
pages of a site (SEO)
by Google's rules
Enhanced protection
against climbs
and competitors
Scaling up advertising
to other countries
Localization of advertising
and messages in the
required language
Development of a unique
product offer,
stock, discounts
Partial transition to
payment for the result of
the total of 6 months of advertising
Result

The required number
of hits immediately after the test period
Fast and economical
start

2-5 times increase
in number of downloads
Lead growth dynamics
+ 10-20% monthly
Increase in conversion
rate of sales to sales up to 5-12%
Budget savings on
promotion from 15% to 35%
1.5 times cheaper than
content
your specialist
on a bet
There is an opportunity
to optimize taxes

TOP 1 in search
Increase in the number
of hits in 8-10
and more times
Lead growth dynamics
+ 15-30% monthly
Increase in conversion
rate of sales to
sales up to 12-30%
Reducing the cost of
contact for 20-80%
Budget savings on
promotion from 25% to 60%
Comprehensive
accompanying advertising
marketing campaigns
escort
2.5 times cheaper than
content of your
department marketing
There is an opportunity
to optimize taxes

Launch advertising
Launch advertising
Launch advertising
Days
Hours
Minutes
Seconds
Bonus
2000 UAH
on advertising from
G

o

o

g

l

e
when ordering ads before the end of this week!