How to check the performance of contextual advertising?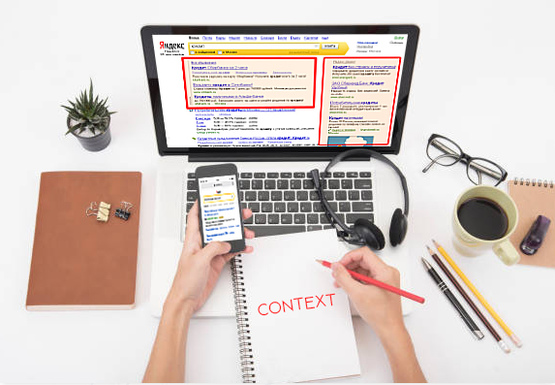 Independently set up and run contextual advertising is not so difficult, but then what? How to understand if it works effectively? Many believe that if the influx of customers / orders has increased, then everything is going as it should - by no means. In most cases, this strategy can be unprofitable. Suppose there is an online pet shop that is advertised in a search network. Monthly spent 20,000 UAH to replenish the balance, and orders from advertising 7000 UAH. After several months of such work, the online store is more likely to wait for closing.
To avoid this, it is better to order contextual advertising in the city of Kiev from professionals, or learn to analyze the effectiveness yourself, which is quite a laborious, but doable task.
Customize the conversion for contextual advertising
To evaluate any advertising company, it is important to understand - what should be the end result? For most sites that are of the type of e-commerce (online shopping) are important - order services or purchase goods. These actions are called conversion. To see it personally, you need to make a number of settings. To do this, you can use the tool "Conversion" in Google Ads or Analytics.
"Conversions" in Google Ads can be found in the Tools (Tracking column). By clicking on the "+" system offers to choose the type of conversion. For online stores for the provision of services or the sale of goods is selected - "Website". We get to the page with several types of settings:
category
name of the conversion,
value
accounting.
In the category, you must select "Purchase", which means the completed order of the product or service. You can call the conversion as you like, so that its intended purpose is clear. In the "Value" section, you can use the recommendation of the system, that is, do not use it. In "Accounting", select "Every", which means tracking absolutely all conversions. Then you can click "Create and Continue", without paying attention to other settings. We get to the page where you can download / copy the so-called "Tag". It will need to be inserted into the site structure manually. To do this, you need to find the index.php file on the server (perhaps this file will have a different extension). The code is inserted between the <head> and </ head> tags. This completes the conversion setup, you just have to wait just a day to see the first results. Complicated? Unclear? In fact, this is the easiest way.
How much does it cost to order contextual advertising in the city of Kiev?
Setting up a conversion is not so easy for the person who does it for the first time, but without this option, it is not recommended to even start advertising, since this is a key factor for achieving profit.
Suppose we make an analysis of efficiency, the next question arises: what next? If the reality is that Internet advertising is not effective, then you need to change something. The list of works here can be wide - extending negative keywords, protecting competitors from skimming, improving ads, correct distribution of bids, etc. You can again go two ways - to study further on their own and incur losses, or contact an IT company.
Contextual advertising can be ordered in the city of Kiev with a budget of 4000 UAH. In practice, it is better to pay contextologists from an IT agency, since in the end, a professionally-minded Kazakhstan with a good analysis will bring much more profit. You can find these most professional contextologists by making an application on the website genesis.org.ua.
Genesis's proven approach to advertising on Google and other channels over the years works exclusively to achieve profit for our Clients. To order the calculation of advertising on our formula, call right now:
or
Chempion

Gold

Platinum
Advertising management fee
15% of the budget strong>, but not less than 4000 UAH\month,
10% of the budget strong>, but not less than 10,000 UAH\month,
8% of the budget , but not less than 27,000 UAH\month,
Advertising budget

with a budget of up to 45,000 UAH for advertising per month

with a budget from 45001 UAH to 300000 UAH for advertising per month
with a budget of 300001 UAH for advertising per month
Promotional gift +2000 UAH
(in account currency)
Site audit and setting up an
advertising account
Customize Google
Analytics, Goals and
Conversions
Advertising account management
Optimization of the list of
key phrases
Optimization of banner and
media advertising
Optimization of bids and cost-per-click
Creation and maintenance
of dynamic campaigns,
remarketing campaigns
Creation and maintenance of product campaigns
Installing the necessary
codes and tools on the
site
Creating new campaigns,
searching for new
words
Selection of placements in
in the network of Google partners and
mobile applications
Campaign management
and remarketing separately
for each audience
Continuous monitoring
of site availability
YouTube Advertising
Optimization of target
pages of a site (SEO)
by Google's rules
Enhanced protection
against climbs
and competitors
Scaling up advertising
to other countries
Localization of advertising
and messages in the
required language
Development of a unique
product offer,
stock, discounts
Partial transition to
payment for the result of
the total of 6 months of advertising
Result

The required number
of hits immediately after the test period
Fast and economical
start

2-5 times increase
in number of downloads
Lead growth dynamics
+ 10-20% monthly
Increase in conversion
rate of sales to sales up to 5-12%
Budget savings on
promotion from 15% to 35%
1.5 times cheaper than
content
your specialist
on a bet
There is an opportunity
to optimize taxes

TOP 1 in search
Increase in the number
of hits in 8-10
and more times
Lead growth dynamics
+ 15-30% monthly
Increase in conversion
rate of sales to
sales up to 12-30%
Reducing the cost of
contact for 20-80%
Budget savings on
promotion from 25% to 60%
Comprehensive
accompanying advertising
marketing campaigns
escort
2.5 times cheaper than
content of your
department marketing
There is an opportunity
to optimize taxes

Launch advertising
Launch advertising
Launch advertising
Days
Hours
Minutes
Seconds
Bonus
2000 UAH
on advertising from
G

o

o

g

l

e
when ordering ads before the end of this week!