Setting up contextual advertising - prices in IT companies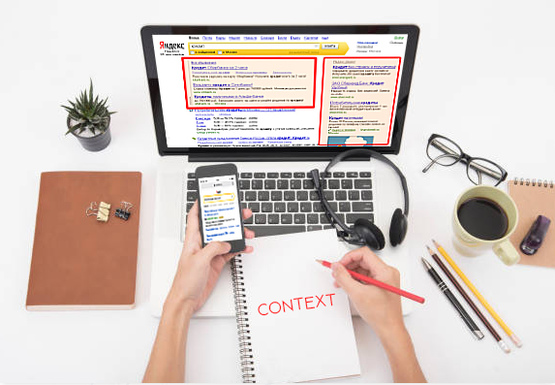 Having decided to order contextual advertising through an IT agency, you encounter a problem - who to choose? There are a lot of similar specialists and everyone says that we are the best. Often they use the simplest method - they make an order where it is cheaper, because logically the service is the same - why pay more? Another popular method is to place an order where everything is very expensive, a beautiful office and many promises about the results. After studying the prices for setting contextual advertising from leading and not very IT companies, you can see the following range:
from 3000 UAH to $ 500 per month
So who to choose? Where cheaper or more expensive? And maybe find a middle ground - another method, which is also quite often used. In fact, it is not recommended to choose contextologists on the basis of general prices alone - this is a failure strategy in most cases. We need to dig deeper ...
How to choose experts in contextual advertising?
First of all, you need to choose an IT company that works with an open budget. This is necessary for a clear understanding of costs, and they are divided into three types here:
payment for the service of creating an advertising company,
management fee of the Republic of Kazakhstan,
replenishment of the balance of search engines.
If you do not understand where the money goes, then the probability of deception is great! It should beware of companies that do not even indicate prices on the site, arguing that this is a project's individuality.
The most voluminous stage of work takes place in the first month - a strategy is developed, an advertising campaign is created and ads with key inquiries are created. This type of work is performed on average in 2 working days + periodic adjustments + monthly analysis and report.
Setting up contextual advertising and the price of it will depend on the experience of the specialist. The optimal one-time fee for this type of work at the moment is 3000 UAH. In addition to paying for the setup service, you should remember about the budget for recharge, used as a fee for clicks, impressions or conversions; here the price range can be any from 500 to 100000 UAH per month / day. In professional agencies can offer a cash bonus of 2000 UAH to the balance, which indicates partnership with search engines, and this is a very good indicator.
In the following months, the RoK switches to a supporting mode - ads and negative words are improved and expanded, work is underway with the auction, CTR. The support phase can start from the 2nd or 3rd month, depending on the complexity of the RK and customer requests. The support and analysis of the Republic of Kazakhstan is permanent, therefore one cannot do without these expenses, except to do everything yourself.
Summing up the "mathematics", we can recommend an IT company that offers to set up contextual advertising at prices ranging from 3,000 to 5,000 UAH for the first month and maintain it in the following months - again, this means only for the work of the IT company, without replenishing the balance of Kazakhstan.
Setting up contextual advertising - price in Genesis
Choosing an IT company that works with an open and affordable budget is very important, but equally important is getting a result - the return on investment with a quick profit. Genesis offers contextual advertising based on these principles. The budget, on which the customer needs to count, starts from 4000 UAH for the 1st month of the agency's work + bonus of 2000 UAH. With high ambitions and trust, we can offer an integrated approach to setting contextual advertising at a price of 25,000 UAH with a guarantee of results in the form of the maximum number of targeted visitors.
Genesis's proven approach to advertising on Google and other channels over the years works exclusively to achieve profit for our Clients. To order the calculation of advertising on our formula, call right now:
or
Chempion

Gold

Platinum
Advertising management fee
15% of the budget strong>, but not less than 4000 UAH\month,
10% of the budget strong>, but not less than 10,000 UAH\month,
8% of the budget , but not less than 27,000 UAH\month,
Advertising budget

with a budget of up to 45,000 UAH for advertising per month

with a budget from 45001 UAH to 300000 UAH for advertising per month
with a budget of 300001 UAH for advertising per month
Promotional gift +2000 UAH
(in account currency)
Site audit and setting up an
advertising account
Customize Google
Analytics, Goals and
Conversions
Advertising account management
Optimization of the list of
key phrases
Optimization of banner and
media advertising
Optimization of bids and cost-per-click
Creation and maintenance
of dynamic campaigns,
remarketing campaigns
Creation and maintenance of product campaigns
Installing the necessary
codes and tools on the
site
Creating new campaigns,
searching for new
words
Selection of placements in
in the network of Google partners and
mobile applications
Campaign management
and remarketing separately
for each audience
Continuous monitoring
of site availability
YouTube Advertising
Optimization of target
pages of a site (SEO)
by Google's rules
Enhanced protection
against climbs
and competitors
Scaling up advertising
to other countries
Localization of advertising
and messages in the
required language
Development of a unique
product offer,
stock, discounts
Partial transition to
payment for the result of
the total of 6 months of advertising
Result

The required number
of hits immediately after the test period
Fast and economical
start

2-5 times increase
in number of downloads
Lead growth dynamics
+ 10-20% monthly
Increase in conversion
rate of sales to sales up to 5-12%
Budget savings on
promotion from 15% to 35%
1.5 times cheaper than
content
your specialist
on a bet
There is an opportunity
to optimize taxes

TOP 1 in search
Increase in the number
of hits in 8-10
and more times
Lead growth dynamics
+ 15-30% monthly
Increase in conversion
rate of sales to
sales up to 12-30%
Reducing the cost of
contact for 20-80%
Budget savings on
promotion from 25% to 60%
Comprehensive
accompanying advertising
marketing campaigns
escort
2.5 times cheaper than
content of your
department marketing
There is an opportunity
to optimize taxes

Launch advertising
Launch advertising
Launch advertising
Days
Hours
Minutes
Seconds
Bonus
2000 UAH
on advertising from
G

o

o

g

l

e
when ordering ads before the end of this week!